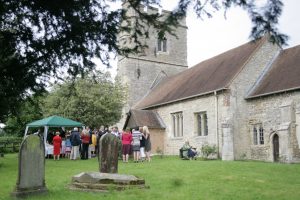 Introducing the Parish
Welcome to your village church! Come on an adventure as we give thanks to God the Father, find rest in Jesus, and serve others in the power of the Holy Spirit. We're part of a team of 3 churches offering services ranging from the very traditional to the extremely informal; plenty of opportunities to get involved with activities during the week; and the chance to share important life events such as christenings, weddings, and funerals. If you'd like to know more then get in touch, or simply drop in to church – we're open every day!
Worshipping online:
Sunday Morning – Watch the pre-recorded service for the week on our YouTube Channel: Click here to view
Sunday 10.30am: Breaking of Bread – A short act of live worship to complement our Pre-Recorded Service, based around the invitation to eat bread and drink wine in Remembrance of Jesus together over Zoom.
Moving into…
Sunday 10.45am: Zoom Coffee Time – A chance to catch up with people from around our churches.
Watch previous 'Family Assemblies' – short, informal acts of worship for all ages: Click here to view
Thursday 8am: Morning Prayer – A 15-minute service using the set prayers and reading for the day
Friday 5pm: Prayer Meeting – Praying as we are led by the Holy Spirit until 6pm.
Worshipping in church:
The church building is open every day from 10am – 4pm for private prayer and reflection.Please wear a mask unless you're exempt, and sanitise your hands on the way in.
Regular services in church on Sunday morning have resumed, following our 'interim pattern':Nether Winchendon – 1st and 3rd Sundays at 9.30am

Chearsley – 2nd and 4th Sundays at 9.30am

Long Crendon – weekly at 11am

There's no need to be book, but remember, things will look and feel different:

The 2m distancing rule remains in place, which limits capacity inside, so please only attend worship if this is your usual church.
Please wear a mask unless you're exempt, and sanitise your hands on the way in.
Seating will be spaced to ensure 2m distance between each household bubble.
We won't be able to sing, but we can enjoy listening to music together.
We are not permitted to talk to each other before or after the service.
Response to Coronavirus
If you are isolated at home and want someone to talk to, or worried about a neighbour and unable to safely help, then you can contact Rev Richard on 01844 208987. We'd love to talk to you, and we can seek practical help through village social networks and our own church community list.
Rev Gill Nicholls is also available for a natter and prayer on 01844 291858
Praying & serving together through the pandemic: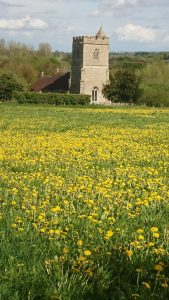 Keeping our family safe
We are committed to the safeguarding, care and nurture of the children and people of all ages in our church community. To view our Parish Safeguarding Policy and safeguarding contact details click
here
.