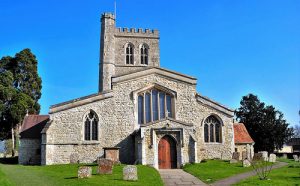 Welcome to your village church! Come on an adventure as we give thanks to God the Father, find rest in Jesus, and serve others in the power of the Holy Spirit. We're part of a team of 3 churches offering services ranging from the very traditional to the extremely informal; plenty of opportunities to get involved with activities during the week; and the chance to share important life events such as christenings, weddings, and funerals. If you'd like to know more then get in touch, or simply drop in to church – we're open every day!
Coming Up
Sun 18th: 9am BCP Communon (RP)
Sun 18th: 10.30 Family Service (RP)
Sun 25th: 9am BCP Communion (RP)
Sun 25th: 10.30am Family Holy Communion (RP)
Sep
Sun 1st: 10am Cafe Sunday
Sun 8th: 10.30am Family Communion (RP)
Sun 15th: 9am BCP Communion (RP)
Sun 15th: 10.30am Harvest Family Service (RP)
Keeping our family safe
We are committed to the safeguarding, care and nurture of the children and people of all ages in our church community. To view our Parish Safeguarding Policy and safeguarding contact details click
here
.