Maundy Thursday – The Last Supper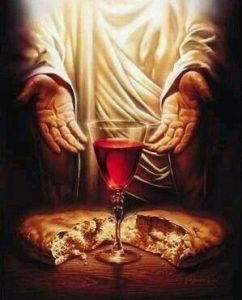 Activity: Make your own bread (or soda bread) and talk about the last supper while you share it.
https://www.bbcgoodfood.com/recipes/simple-soda-bread
Here is a mini service from Messy Church that you could use which includes candles, prayers, a scavenger hunt and memory game.
https://www.messychurch.org.uk/resource/breaking-bread-fun-family-prayer-time?utm_source=Messy+Church&utm_campaign=5438b315c3-mc_apr20&utm_medium=email&utm_term=0_f2d70c7e51-5438b315c3-314796733&mc_cid=5438b315c3&mc_eid=93701ce6d8
Discuss: How weird do you think it was for the disciples to be told "eat, this is my body, drink, this is my blood".  Imagine your mum handing you your tea and saying that!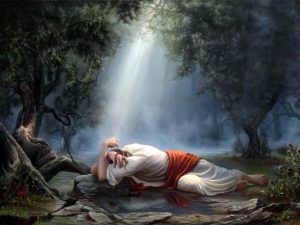 After the last supper, Jesus went out to the garden of Gethsemane to pray.  It would have been a full moon, so quite bright.  Why not go outside, after dark, look up at the moon and think about how that moon is exactly the same moon that Jesus looked up at, when talking to his father, asking to be relieved of this terrible mission, but finally agreeing.
https://vimeo.com/channels/1551170/397065666