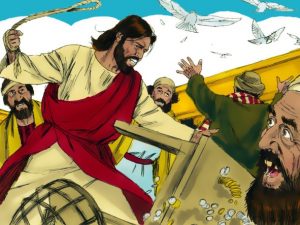 Jesus said: "My Father's House is a house of prayer but you have turned it into a den of thieves!"  .
Activity: Make a prayer station in your house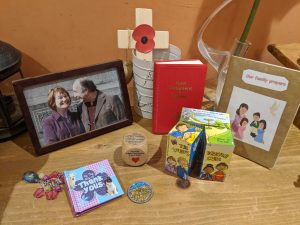 You could add a candle, prayer dice (if you have one), a cross, a photo of grandparents or NHS worker, flowers in a vase, bible, picture of Jesus (google "Prince of Peace").  As you do it, talk about how Jesus went to the temple to pray but found a market full of people buying and selling things.  We think of Jesus as a calm, peaceful man, but on this occasion, he got very, very angry and even used a whip!
Discuss: Do you think it is OK to get angry?